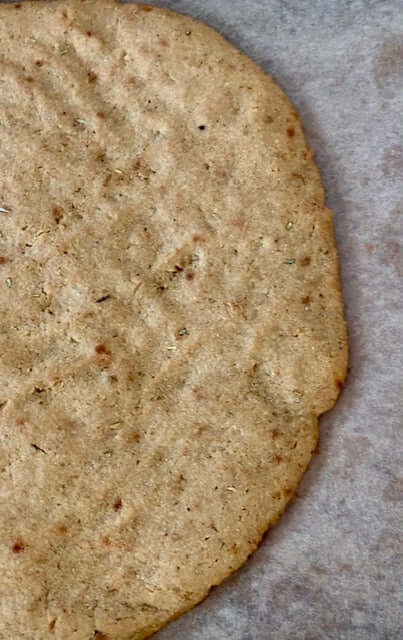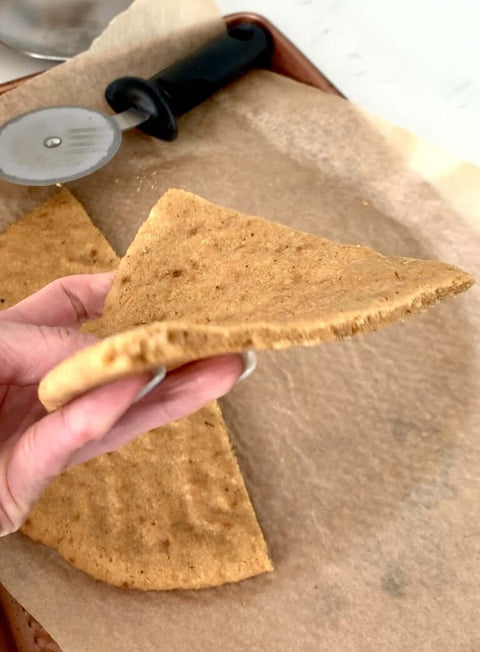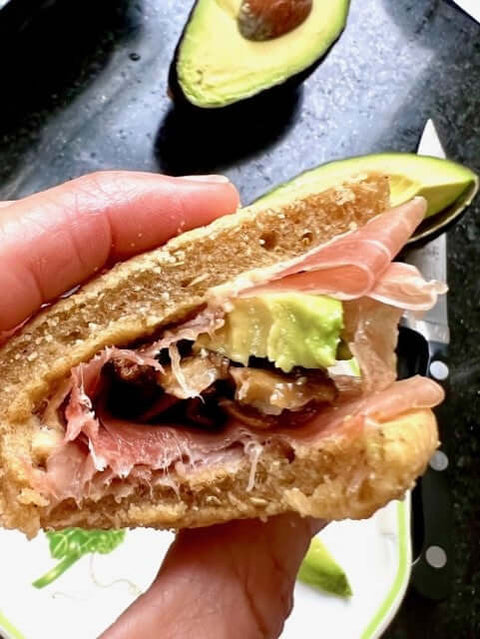 Eat G.A.N.G.S.T.E.R. Shop
VEGAN Rosemary & Sea Salt Flatbread Mix
Thanks for signing up for restock notifications!
There was an error signing up for restock notifications. Please try again.
Sign up for restock notifications
This is the bread you have been missing and craving! Use it as a pizza crust, cut it into triangles and serve along side your favorite dip, or use it to make a delightful panini sandwich. It's savory and delicious, soft yet sturdy, 100% G.A.N.G.S.T.E.R. and vegan, too! YES, you can eat this!
Ingredients: Tapioca Flour, Organic Coconut Flour, Organic Tiger Nut Flour, Sea Salt, Coconut Sugar, Baking Soda, Rosemary, Garlic Powder
ABOUT OUR PRODUCTS: Our mission is to create foods that bring FREEDOM & JOY back to those on restorative diets.  As many as 32 million Americans struggle with food allergies and more than 50 million live with a diagnosed auto-immune disease.  Whether you struggle with food sensitivities or allergies or are on a restorative diet for any number of reasons, we know it can be difficult to find easy and delicious products to enjoy.  We founded eat G.A.N.G.S.T.E.R. to serve ourselves and the millions of others looking for alternative foods.  Our baking mixes are 100% Paleo and AIP-compliant and totally G.A.N.G.S.T.E.R., that is:
G.rain FREE  A.lmond & Peanut FREE  N.ightshade FREE  G.luten FREE  S.oy & Seed FREE  T.aste FUL  E.gg & Dairy FREE  R.eal FOOD 
ABOUT FOOD AS MEDICINE: Consider that we actually may have way more control over our health than we realize!  In the world of functional medicine, doctors are linking common inflammatory foods and our gut health to the rise in auto-immune and auto-inflammatory disease as well as other common dis-ease in the body.  These inflammatory foods include grains, dairy, nuts, eggs, seeds, soy and nightshades.  By temporarily reducing consumption of these types of foods, our health and the symptoms we may be experiencing, often improve.  Even Western doctors are now prescribing this way of eating to those diagnosed with everything from Psoriasis, Arthritis, Autism, Celiac Disease, Multiple Sclerosis, Anxiety, Alzheimer's, Hashimoto's and even certain types of cancer.  If we do have the opportunity to improve our health simply with the foods we eat, why not try?  And while we're at it, why not make it delicious! 
~ E.gg & Dairy FREE ~~ R.eal FOOD ~~ G.rain FREE ~~ A.lmond & Peanut FREE ~~ N.ightshade FREE ~~ G.luten FREE ~~ S.oy & Seed FREE ~~ T.aste FUL ~~ E.gg & Dairy FREE ~~ R.eal FOOD ~