Recipes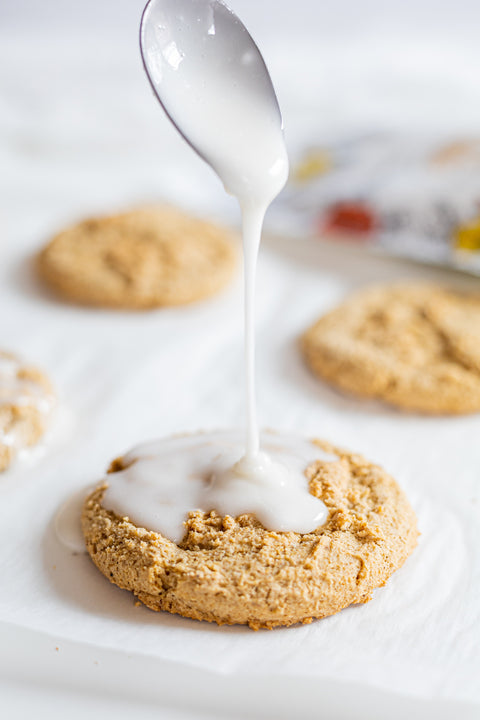 Enjoy this grain-free, dairy-free, nut-free, egg-free lemony sugar cookie this season and beyond!  
Try this fresh Peach Cobbler recipe, FREE of grains, dairy, nuts, eggs and more!  Just use our eat G.A.N.G.S.T.E.R. Sugar Cookie or Oatmeal Schmoatmeal Cookie Mix for an easy as pie dessert that most anyone can enjoy!
Craving something naughty, but skipping all the stuff?  Try this AIP-style sammy using our new Pancake & Waffle Mix!